Bench 5: Swan Farm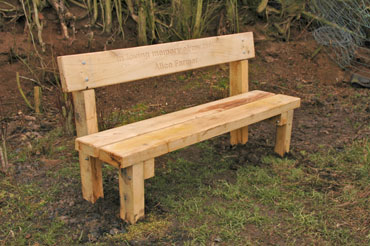 As you perch on the very edge of a previous Coalbrookdale Road lost, with the old village hall, into the post-war opencast pit immediately beneath your feet, be grateful that recent mining leaves a more sympathetic – if still rather bare and only slowly regenerating – legacy.
The new pool and its machine-sculpted landscape create a tranquil foreground for the faus-brick cooling towers of hard-working Ironbridge Power Station rising from the base of the Gorge.
Over the footpath gate the views stretch away beyond Corvedale to the Clee Hills on the skyline, as skylark, lapwing (peewit), curlew and snipe enjoy the poorly-drained mining reclamation.
Linger and enjoy everything Little Wenlock's outlook on the Area of Outstanding Natural Beauty offers your every sense; discover more about the individual benchwalk places.
Please add your own views and knowledge by e-mail to [email protected]