Bench 2: Spout Lane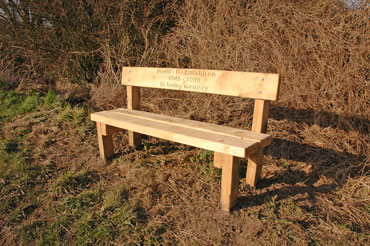 Take a well-earned rest just off the main medieval route to Shrewsbury where the roadside spouts cascade water through Morrells Wood and down to the mighty Severn, serving the historic mills of Leighton on the way.
Looking south over Buildwas Abbey hiding its glory on the Severn below you see the wooded slopes of Benthall Edge meeting Wenlock Edge with Homer nestling beneath, over Wenlock town beyond and clear across to Clee.
Linger and enjoy everything Little Wenlock's outlook on the Area of Outstanding Natural Beauty offers your every sense; discover more about the individual benchwalk places.
Please add your own views and knowledge by e-mail to [email protected]