Population and Employment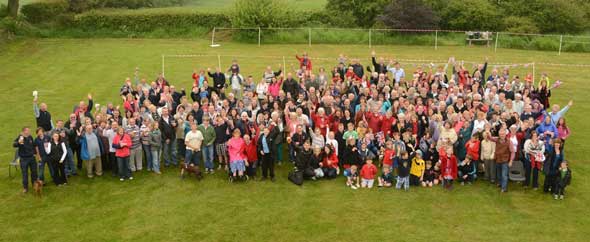 Of the 550 people living in the parish (estimated from the 1998 Population survey) 66% are of working age.
18% are under 15 years of age and 16% are pensioners.
The children are almost equally divided between the 0-4, 5-9 and 10-14 age groups; the working age population is skewed in favour of the over 40s; and there are more pensioners in the 60-70 age group than in the over 70s.
The proportion of males to females in each age group is very similar.
While the proportion of working age people is identical to that of Telford & Wrekin as a whole, the parish contains a relatively higher proportion of pensioners and lower proportion of children under 15 than the Borough.
The average household size is 2.72, with around a third of households having three or more people, more than half two people and approximately one in 10 just a single person.
Employment opportunities within the parish include: a few working farms, several small building and haulage businesses, two golf courses, some bed & breakfast businesses and a pub/restaurant.
The majority of employed people work in or beyond Telford and Wolverhampton.
Of the working age population, the majority (60%) are employed full time, with 20% self-employed and 10% in part-time employment.
A sizeable minority of the employed people (around 10%) work from home.