Little Wenlock Parish Council.
Home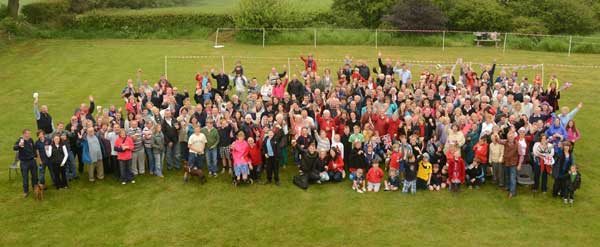 CORONAVIRUS - LITTLE WENLOCK VILLAGE COMMUNITY SUPPORT
24/03/2020
The Village Hall and Playing Field are now closed.
A house key on an orange tag has been found near the playing field; please contact Hilary to claim.
To help anyone who may need a hand getting through Coronavirus we have got together to set up an informal support group of volunteers able to have a chat on the phone, do food shopping, collect medications, post mail, walk dogs, etc.
A number of people have already offered their services and we would welcome anyone else who feels able to lend-a-hand. The more the merrier. Please let one of our main coordinators know as soon as you can.
Location
Contact
Phone
Little Wenlock
Sue Parsons
505888
Hilary Betts
505547
George Chancellor
507675
New Works
Ray Drakeley
503184
- or email [email protected] Then, should you ever need anything while being 'confined to barracks', all you have to do is let one of the coordinators know and they will arrange a volunteer to help you out.
Once we get things going, you should also be able to find any useful updates here.
By pulling together we can all look after each other in these challenging times.
PS: Our friendly postman has requested anyone expecting mail that will not go through the letter box to leave a note outside so he knows where to put it. Either that or a suitable box into which to place it.
- Little Wenlock Village Hall Committee
- Little Wenlock Parish Council
- St. Lawrence Parochial Church Council
Please note the village hall and playing field is now closed until further notice.
FOR THE VILLAGE HALL ENQUIRIES PLEASE
click on the link
We are the second highest village in Shropshire at 720 feet above sea level – the main settlement in a rural parish of some 550 people stretching from the western fringe of Telford to The Wrekin hill and the northern rim of the Ironbridge Gorge.
As well as being voted Shropshire Village of the Year in 2005, we went on to win the Western England Environmental Award in the national competition.
With just under 130 houses and a population of around 350, our village is small by local standards. Even though we no longer have a school, post office or village shop, we enjoy a wonderful community based around numerous groups, activities and events involving the vast majority of residents of all ages.
Our thriving community life is built around five main pillars:
An innovative Parish Council – one of the first in the county to earn Quality Status, working to a comprehensive 10-year Parish Plan developed through community-wide consultation to provide a growing range of facilities and services;
An active Village Hall & Playing Field Committee – involving all our many community groups, organising regular and occasional social activities, and responsible for funding and building a new village hall and children's play area in the past five years.
An outward-looking Church Community – organising many social activities, supporting a children's ward in a Ugandan hospital, raising funds for a number of charities, and responsible for a major recent church renovation.
A thriving Local Inn – providing a convivial meeting place, excellent evening and lunchtime food and a low-cost weekly locals' night menu while hosting regular quiz nights and dominoes contests; and
A vast individual Volunteer Network – undertaking a huge variety of largely unseen activities and supporting everyone who needs it.
The great joy of our village is the tremendous sense of community and belonging we enjoy, with everyone working together with and for each other. It's something you can't escape in Little Wenlock, and it remains our single greatest source of pride.