Little Wenlock Parish Council.
Original New Works Cottages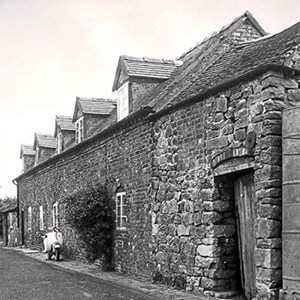 The "modern" bungalow on the right is Clee View, one of two built on the land occupied by the original cottages. Planning permission was granted in April 1966 on the grounds that existing buildings were demolished first. Presumably they were completed in 1967 and were moved further back into the plot to create a front garden and parking.